MESSAGE FROM DIRECTOR, SPORTS & YOUTH WELFARE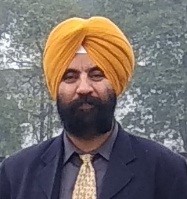 The Directorate of Sports & Youth Welfare was established in 2015 and since the time it has been an important part of the University, working for the overall development of the students.Sports and cultural activities are essential components of human development, helping to promote good health and sportsman spirit, which in turn has positive and deep impact on the holistic development of personality of the Youth. These are a potential source of energy, enthusiasm and inspiration. Understanding the fact, the Directorate of Sports has well managed indoor and outdoor facilities for different kinds of games for providing sports environment in the campus.
With an objective of nurturing the young minds, enhancing their balanced growth and development, Directorate of Youth Welfare organizes a number of activities throughout the year. The Youth Welfare department of the university has its well-equipped and furnished Auditorium, OAT and a Multipurpose Hall. The department encourages the young students to come forward and highlight their talents by participating in numerous creative activities.
To fulfill the objectives, the Directorate of Sports & Youth Welfare is providing an opportunity for the students of main campus and constituent/affiliated colleges to participate in various games at Inter-College and Inter-University levels, MRSPT University Zonal/Inter-Zonal Youth Festivals, AIU North Zone Inter-University Youth Festival and All India Inter-University National Youth Festival. We hope to continue this legacy see our students shining with the armour of their hard work and determination.
Prof (Dr) Bhupinder Pal Singh Dhot
Director, Sports & Youth Welfare
Maharaja Ranjit Singh Punjab Technical University, Bathinda
Staff Detail of Directorate of Sports
Sr. no.
Photograph
Name
Designation
Contact Details
1.
Prof. (Dr.) Bhupinder Pal Singh Dhot
Director, Sports & Youth Welfare
+91-8725072468
+91-8872500661
2.
Er. Sikander Singh Sidhu
Assistant Director, Sports
+91-8725072405
3.
Mr. Dilbag Singh
Assistant to Director Sports
+91-9417090599
4.
Dr. Sukhwinder Singh
Director Physical Education & Sports
+91-9464975394
5.
Mrs. Harmanjot Kaur
Director Physical Education & Sports
+91-9501652727
6.
Mr. Sonu
Clerk, Sports & Youth Welfare
+91-9877273910
Staff Detail of Directorate of Youth Welfare
Sr. no.
Photograph
Name
Designation
Contact Details
1.
Prof. (Dr.) Bhupinder Pal Singh Dhot
Director, Sports & Youth Welfare
+91-8725072468
+91-8872500661
2.
Dr. Mukesh Grover
Cultural Council Member
+91-9814922258
3.
Prof. Amandeep Kaur
Cultural Council Member
+91-8872800226
4.
Prof. Sukhdeep Singh
Cultural Council Member
+91-7696506311
5.
Prof. Navdeep Kaur
Cultural Council Member
+91-9814637427