MESSAGE FROM DIRECTOR, SPORTS & YOUTH WELFARE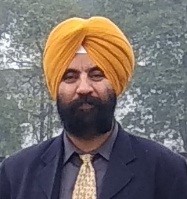 The Directorate of Youth Welfare (earlier name Youth Welfare Department) was established in 2015 with the objective of promoting cultural activities among the students and tapping their hidden talent for extra-curricular participation. Being an important part of the University, the Directorate of Youth Welfare is working for the overall development of the students, for nurturing the young minds, their balanced growth and development. The Directorate of Youth Welfare organises a number of activities every year. The department encourages the young students to come forward and prove themselves by participating in various creative activities and also holds Seminars, Coaching camps, Training Programmes, and Workshops for students for the promotion of Art & Culture.
The MRSPTU team comprising three colleges of the university participated in various online and offline competitions of the Punjab State (Inter-University) Youth Festival 2021 on 4th January 2021 at Lovely Professional University, Phagwara (Jalandhar) and won 4th position in "Painting-Water" and 5th position in "Sketching" event.
The 6th Inter-Zonal Youth Festival "Maan Watna Da" of Maharaja Ranjit Singh Punjab Technical University, Bathinda had been organized on 25th - 26th November, 2021 at MRSPTU Main Campus, Bathinda, under the guidance of Hon'ble Vice Chancellor, MRSPTU Prof (Dr.) Buta Singh Sidhu and Prof (Dr.) Bhupinder Pal Singh Dhot, Director-Sports & Youth Welfare, MRSPTU, Bathinda.
Prof (Dr) Bhupinder Pal Singh Dhot
Director, Sports & Youth Welfare
Maharaja Ranjit Singh Punjab Technical University, Bathinda
Staff Detail of Directorate of Sports
Sr. no.
Photograph
Name
Designation
Contact Details
1.
Prof. (Dr.) Bhupinder Pal Singh Dhot
Director, Sports & Youth Welfare
+91-8725072468
+91-8872500661
2.
Er. Sikander Singh Sidhu
Assistant Director, Sports
+91-8725072405
3.
Dr. Sukhwinder Singh
Director Physical Education & Sports
+91-9464975394
4.
Dr. Harmanjot Kaur
Director Physical Education & Sports
+91-9501652727
5.
Sh. Gurmander Singh
Clerk
+91-9465257661
6.
Mr. Gurdeep Singh
Peon
+91-9915619839