INSTITUTE INNOVATION COUNCIL (IIC)
DETAILS REGARDING EVENTS AND ACTIVITIES OF MRSPTU - INSTITUTE INNOVATION COUNCIL (IIC)- An intitiative by MHRD, Govt. of India
1. MIC- IIC Leadership Talk- Prof. Anil D. Sahasrabudhe, Chairman, All India Council for Technical Education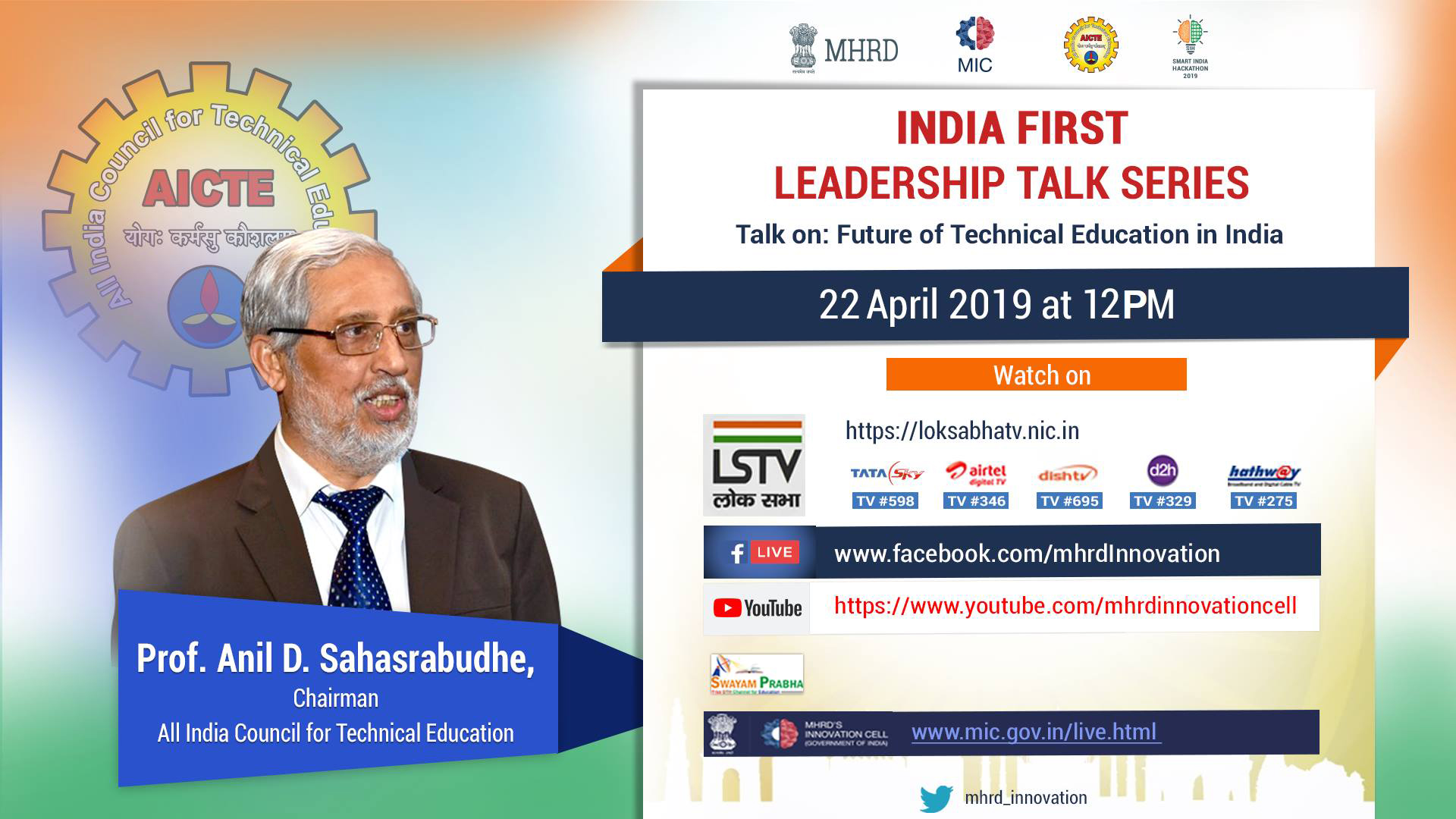 2. Smart India Hackathon (SIH) 2019
After two marvellous editions of Smart India Hackathon, SIH-2019 is poised to reach newer heights by 'inviting problem statements from industries' to challenge our technology students to offer high-calls yet cost-effective innovative solutions. In SIH 2019, the students would also have the opportunity to work on challenges faced within the private sector organisations and create world class solutions for some of the top companies in the world, thus helping the Private sector hire the best minds from across the nation.
For more details please visit: http://sih.gov.in
3. Indo Singapore Hackathon
The success of Smart India Hackathon initiative gained a new dimension when Hon'ble Prime Minister of India, Shri. Narendra Modi announced for the first time ever - India Singapore Hackathon 2018 (a joint hackathon between India and Singapore). The hackathon is expected to be an annually recurring event with editions being alternately hosted in India and Singapore.
NTUitive will be hosting the Singapore-India Hackathon during 12 - 14 November, 2018.
4. India First Leadership Talk Series with Shri Anand Mahindra, Chairman, Mahindra Group
5. India First Leadership Talk Series" with Dr. Anand Deshpande, Founder, Chairman & Managing Director Persistent Systems Ltd. on theme "Planning for Career, Future industry trends and Startup"